Hello!
Today I made two cards for my daughter's teachers. I always like to do an end-of-year gift and write a note to let them know how much I've appreciated them. We have been so blessed to have had amazing teachers every year. I hope that continues!
This first card uses the lovely Skylark papers. Again and again I find myself so happy that Close To My Heart has everything coordinated. It makes creating so much faster and easier!!
I always lean towards simple designs, but I do love to add a little extra now and then...like the tiny pearls in this card.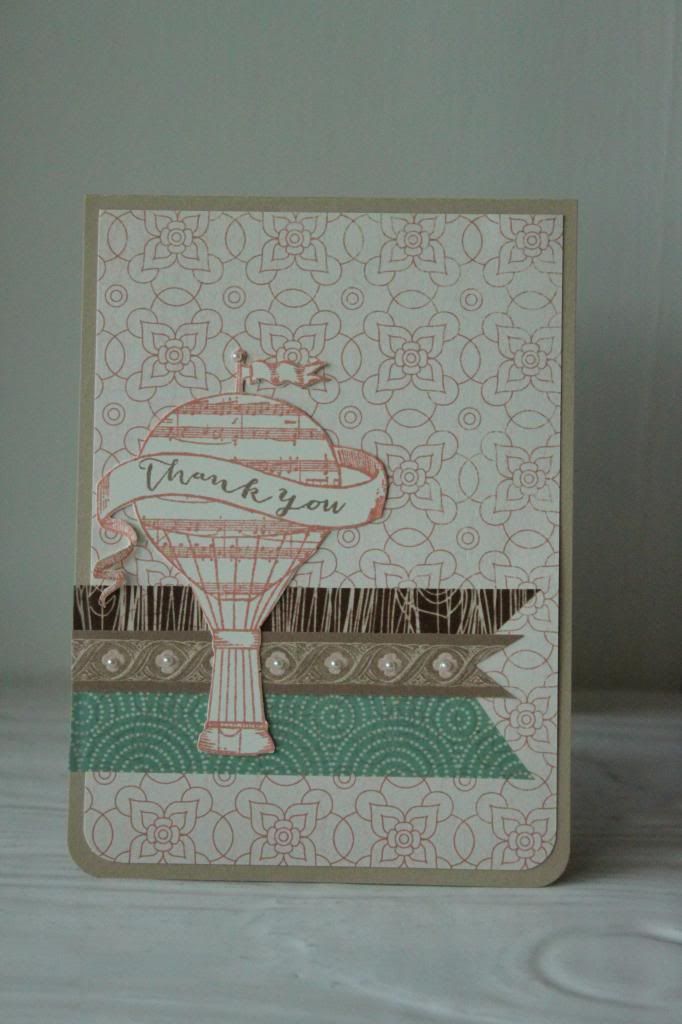 Thanks for stopping by!
Meredith
Supplies Used: All CTMH unless noted
Paper: Skylark (X7177B) Balloon Ride (X7180B)
Stamps: A True Thank You (M1029) Feathers (C1584) Give a Lift (D1581)
Ink: Lagoon, Sweet Leaf, Juniper, Chocolate, Sorbet
Other: Washi tape, self adhesive pearls, foam tape, corner punches