Well I know it's been such a long time since I posted, but we've had some unexpected things happen. Both of my daughters did stents in the hospital with respiratory illnesses. And while that was going on my mom had a biopsy that revealed uterine cancer. Fortunately, the girls are doing well and my mom found out that most likely she will only need surgery to cure her cancer.
But I've had to take time away from hobbies and focus on getting my loved ones well. I still have some work to do with that, but mom and I still find time to paint our nails. And today we celebrated Thanksgiving--we have much to be thankful for this year--with some nail polishing!
Here's what I'm wearing today:
Ooops wish I could show you. Guess my google album is full. Not sure what I'll do about that. Out for now--
Hmm. Someone suggested I use Photobucket. So here goes...
Huh. It worked. Here's another view...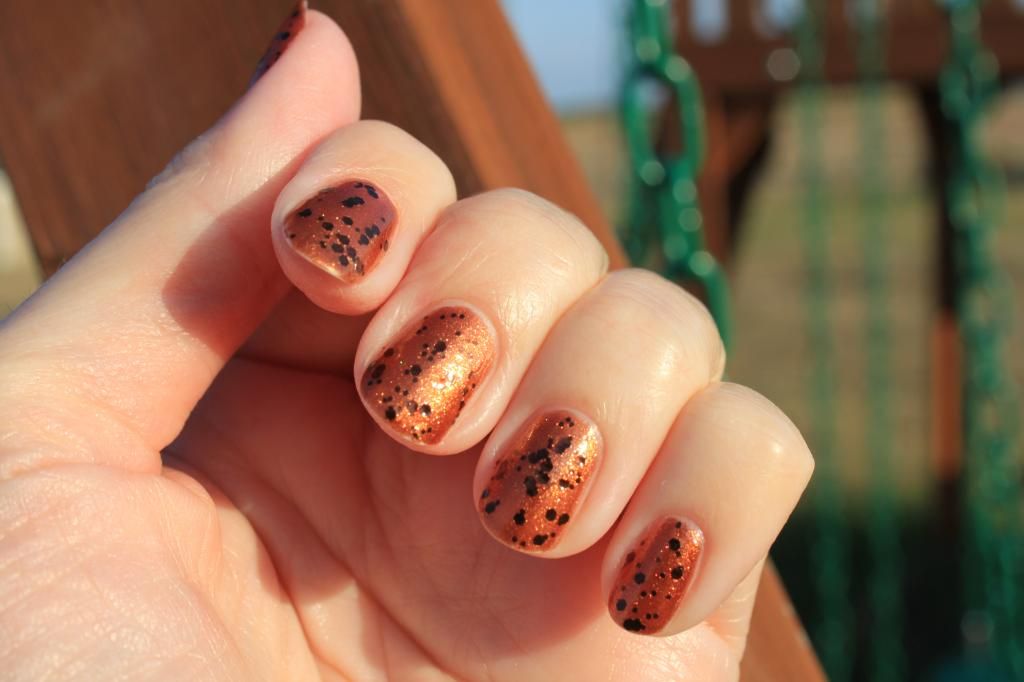 Hey while I'm at it here are some Christmas nails. Whimsical Ideas by Pam in Peppermint Schtick over Essie's Marshmallow.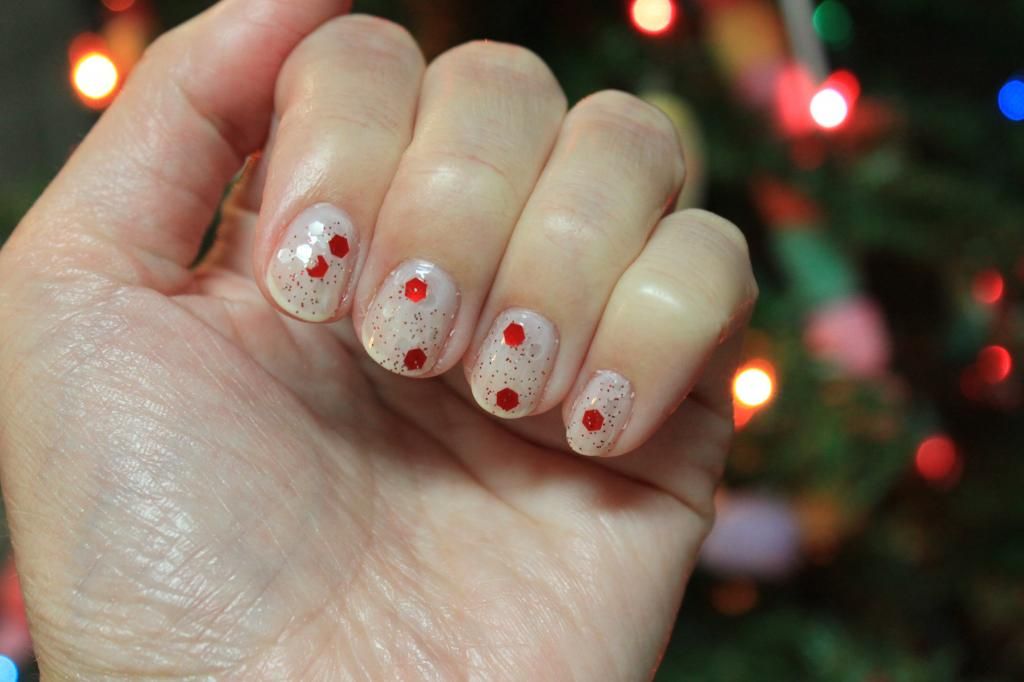 Cutie cute right?
I must go--but I am super excited to be able to add pictures again!!