This summer I have the amazing chance to spend some quality time in my hometown with my parents. My kiddos loved the beach, riding around in Pawpaw's golf cart and drinking milkshakes almost every night!
But one thing I will always remember is that it is the summer that my three year old son gave up his "bah" otherwise known as a pacifier. It was a little rough at first, but not nearly as bad as I thought it would be. He's a big boy for sure now. But when I watch him sleep I still think of him as my baby.
One morning I sneaked into his room and took this picture of the morning sun falling in over him before he woke. I love love love it. It will always remind me of the sweet mornings of this summer where we were lazy and relaxed. I thought and thought about how to capture that feeling with the layout and decided to make it a simple one page affair with soft relaxing colors to compliment the colors of the photo.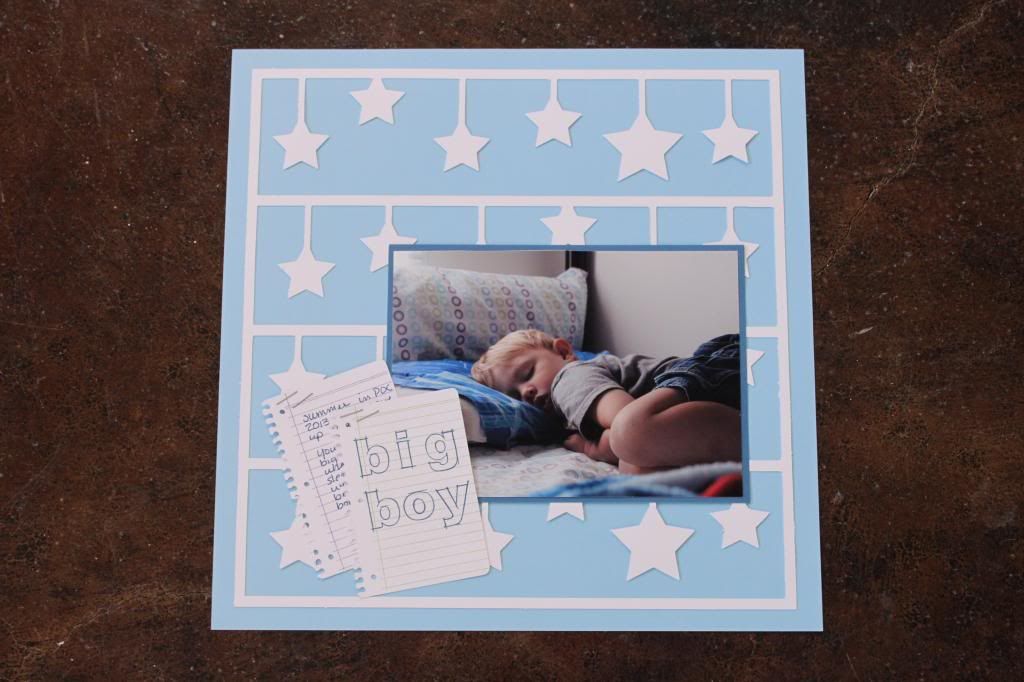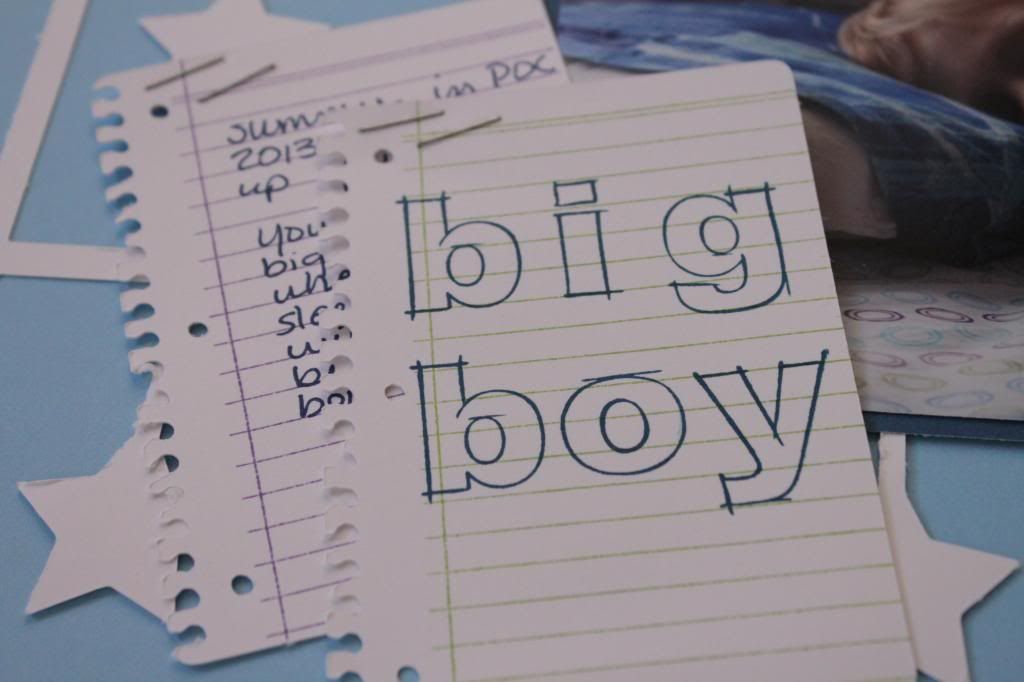 The note pages are cut using the new Artbooking cartridge. I attached the top on only at the bottom so you can lift it to see the hidden journaling. I added staples as the only other accessories. The star cutout is from Artbooking also.
This is definitely one of my favorite LOs. Could have something to do with that little cutie sleeping there...
Meredith
Supplies Used: all CTMH unless noted
Paper: Sky CS, Pacifica CS, White Daisy CS
Ink: Pear, Pacifica, Gypsy
Stamps: Framework Alphabet (E1027) Take Note Cricut Bundle (D1574)
Other: Cricut Artbooking Cartridge, staples