Last month I ordered the CTMH canvas special. And then I had the chance to play around with it this last week.
It was a little intimidating at first. I always have that moment of 'but I only have one what if I screw it up??' Then I get over it and start working :)
So I started out following the layout of the workshop guide, but as usual I decided to move it around and add my own bling to it and before long, I'm not even sure it resembles the original design. haha
This is a picture of my beautiful daughter at the beach. She wanted to show me this tiny shell she had, but I focused on her beautiful face instead.
This detail is to show the dimension. I add my CTMH burlap ribbon to the canvas to give it a more beachy feel.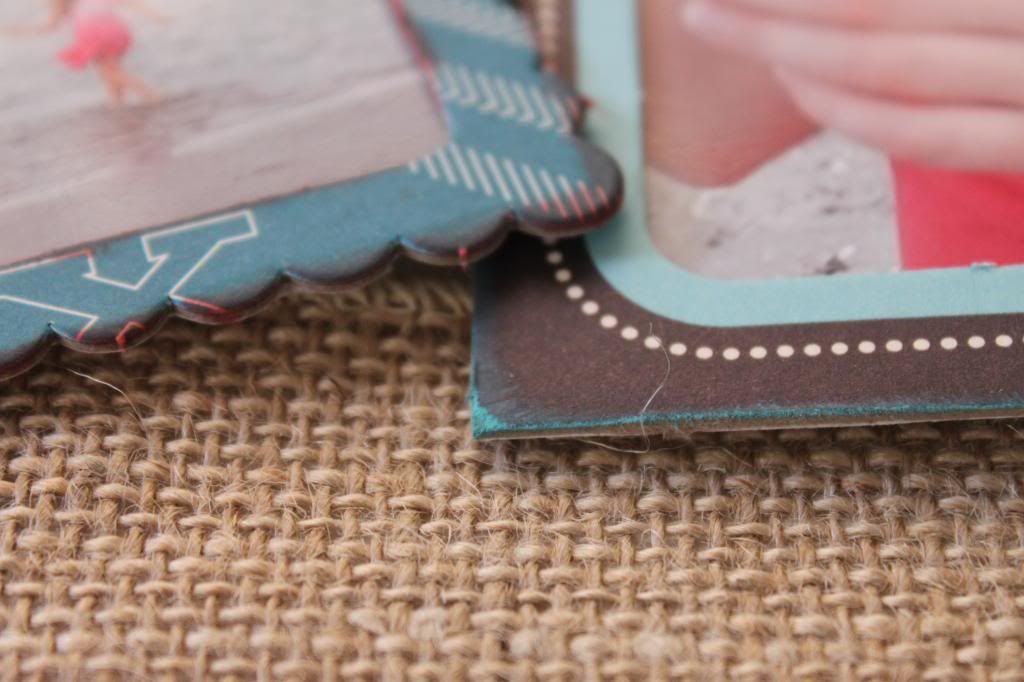 Sometimes when you punch chipboard shapes out (like these frames) they can have little bumps or tags of chipboard on them. It is easy to use your sanding block to remove them and then in this case I added the pop of Lagoon Pigment ink to the edges.
I was happy with the final results. Hope you enjoyed it too! Have a great weekend and check back I have three more posts coming up with some layouts and new products!
Meredith