This year I actually got it together to make a Mother's Day card for my mom. It's been years since I've made a card for Mother's Day.... :P
I was so excited to see the elephant print paper in the Dream Pop promotion because my mom LOVES elephants. I chose to cut out one 'momma' elephant and two 'baby' elephants since my mom has two kids.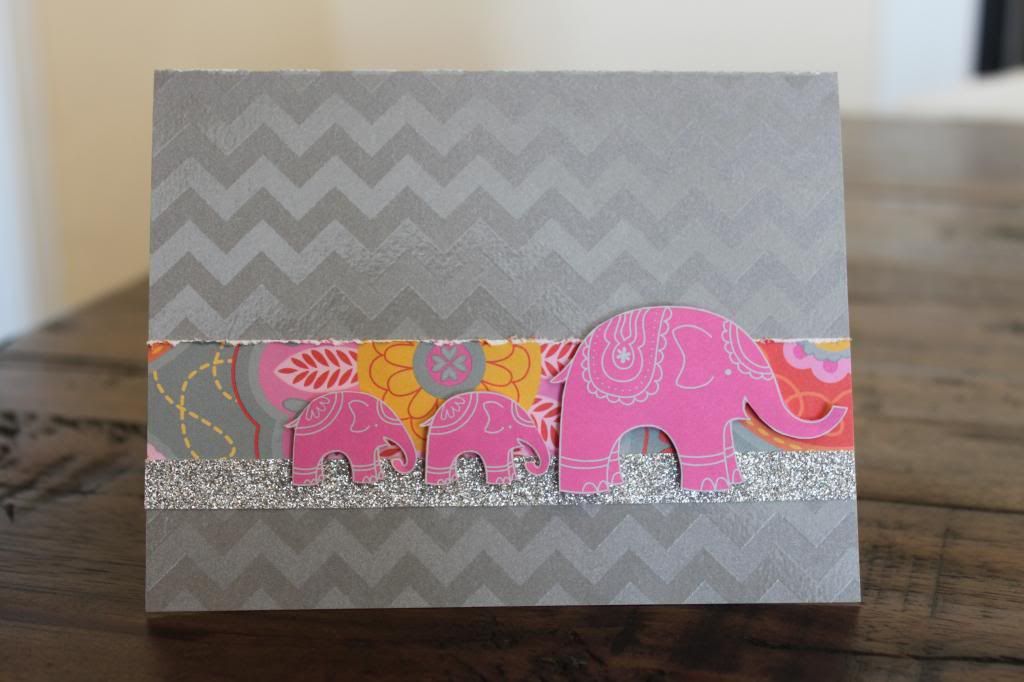 And I am still in love with the glossy embossed cardstock. :)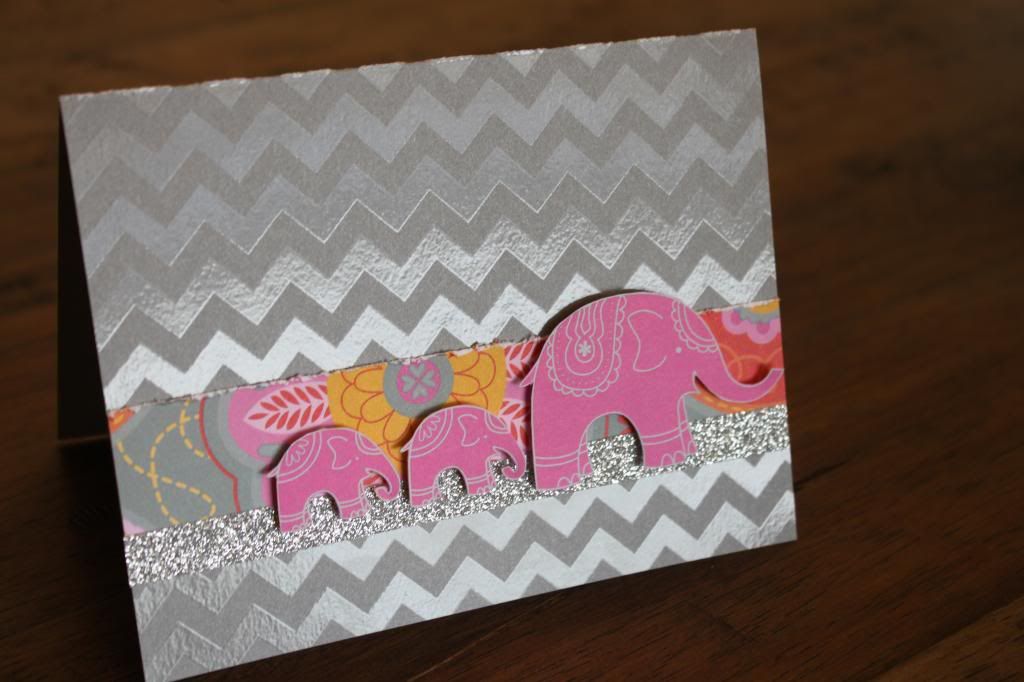 How cute are the little baby elephants? Just don't ask me how cute it was trying to cut out those little trunks!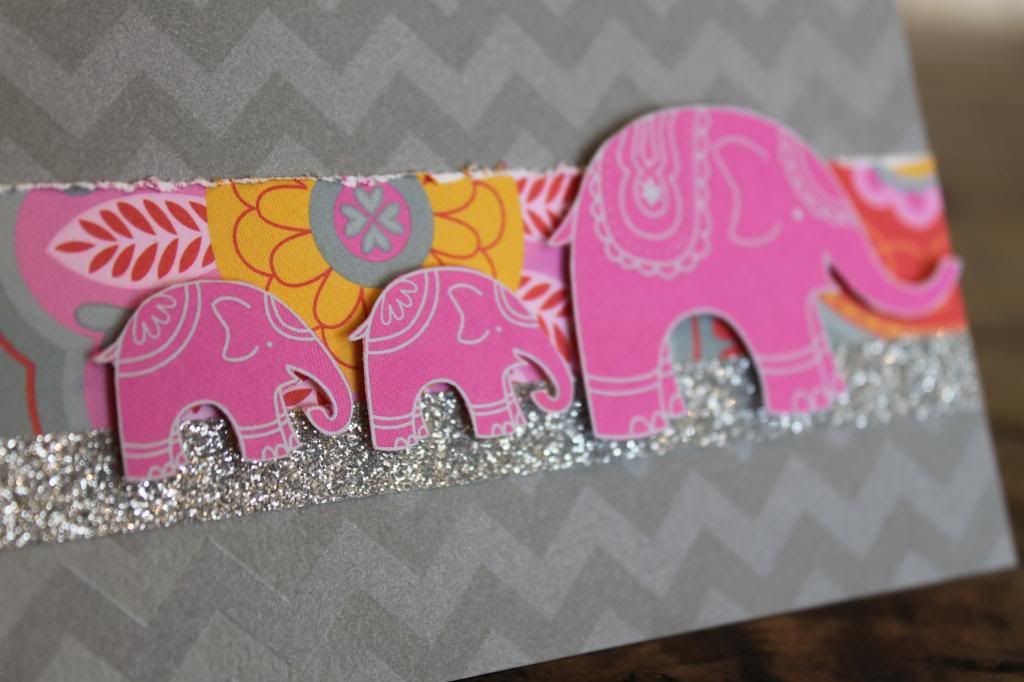 Guess I need to get busy making my Mother-in-law a card now!!
Meredith
Supplies: all CTMH
Paper: Dream Pop
Other: micro tip scissors, edge distresser, Shimmer trim, foam tape.