It's amazing what you can get accomplished when your family is healthy! First the laundry room re-do. Now crafting?!?
I saw an idea someone else had to make a jar where you can add slips of paper all year. On these slips your family writes the good things that happen to them or things that make them happy. And then on New Years you pull them all out and read them. I just love that idea.
And I just happen to have a beautiful glass jar. But it needed some decorating. Thank goodness I had a
few
Close To My Heart supplies on hand...
First I have to say that I was very intimidated to try my hand at the whole chalkboard font craze. But I practiced first on paper with a pen.
I used my Art Philosophy cartridge to cut the label shape from the Chalkboard adhesive backed paper. LOVE that stuff.
I wrote several practice times on the label
with actual chalk
because then you can just rub it off with a tissue. But it gave me an idea of placement and also made the paper look like an actual chalkboard!!
What do you think??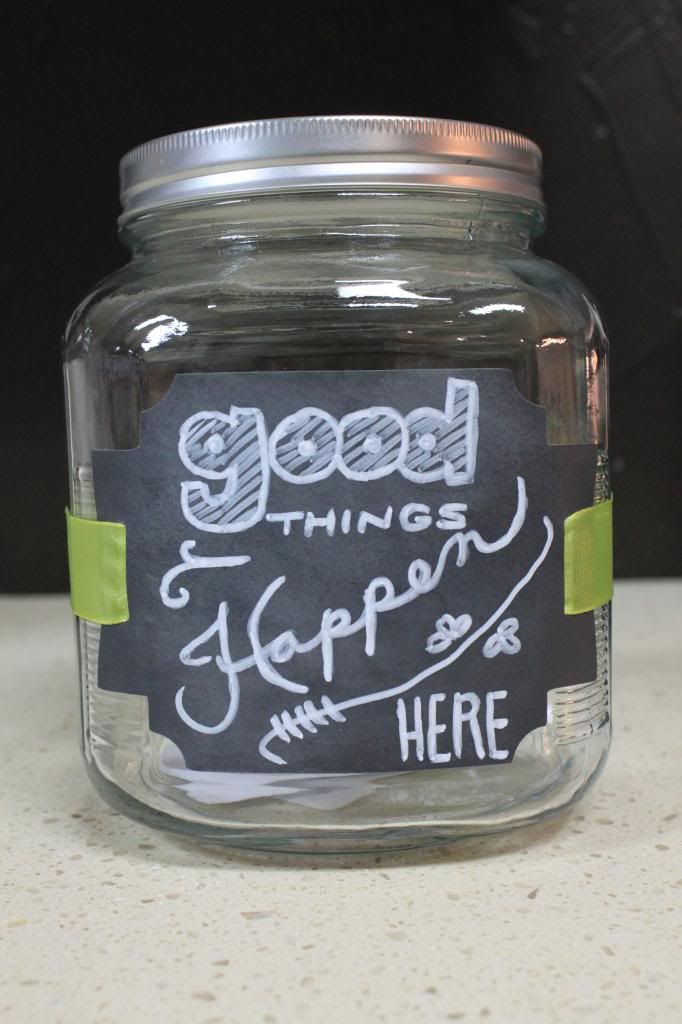 It makes
me
happy! And look at her cute little apple green ribbon! That was from my stash (my sweet sister in law gives the most beautifully wrapped Christmas presents-wink)
And of course this little lady would not be complete without a sweet little bow.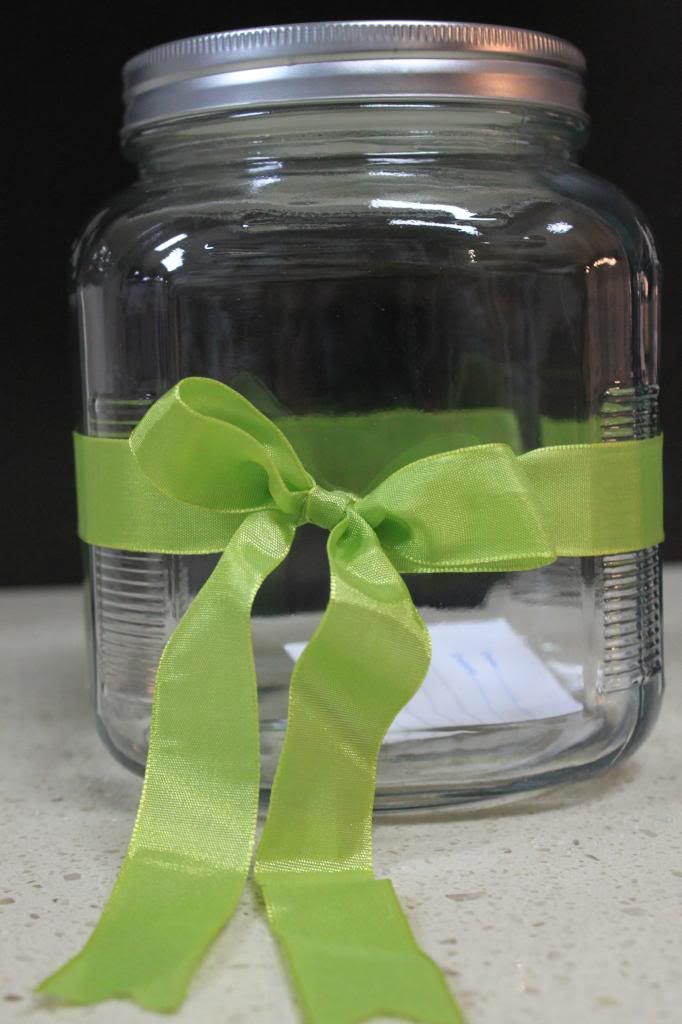 Do you see the first note of the year in there?? It just might have something to do with those lovely shelves my husband installed in the
laundry room
this week! ;)
Have a great weekend!
Meredith
All supplies CTMH unless notes:
Cricut Art Philosophy, Chalkboard paper, Chalk marker, green ribbon (Lindsay), jar (Walmart)